Lakan Betoni Oy, Finland
Lakan Betoni is a Finnish family owned business founded in 1965. In five plants Lakan Betoni produces concrete products like pavers, precast concrete as well as ready-mixed concrete under its trademark Lakka®. The operation has its headquarters in the Eastern Finland's town of Joensuu where Lakan Betoni had a outdated heating system working with two steam boilers.
The plant was constantly struggling with moisture issues and lack of efficiency putting their energy expenses way to high. Ultimately Lakan Betoni was looking for a new, more environmentally friendly solution to handle all their heating needs.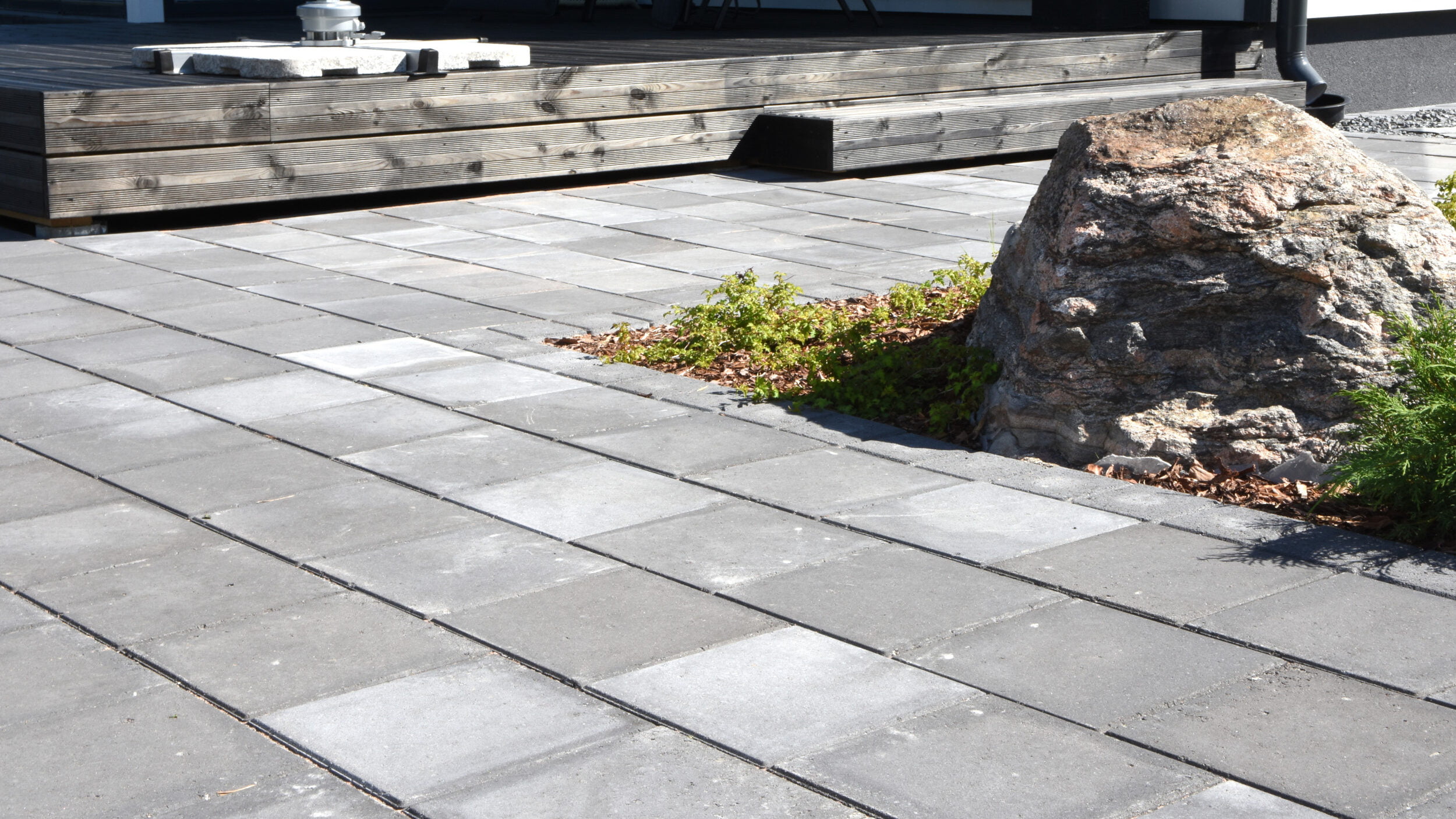 Challenge
It is always a challenge to replace and implement new technology and equipment into an existing, operational plant and this was also clear with the Lakan Betoni project from the very beginning; "My focus was to ensure that the customer is able to produce high quality concrete and cut emissions. The customer was looking for aggregate and water heating for three different plants as well as heating of the facilities' buildings." says Juha Eloranta Polarmatic's Sales Manager.
Solution
As an answer to all the heating requirements, Polarmatic proposed TURBOMATIC Thermal Energy Unit with MAX variant which is capable of handling aggregate and water heating needs independently. Furthermore, the unit provides heat for heating the plant and bed curing process.
The containerized system has only one single propane-fired burner, with a total capacity of 1250 kW [4.3 MBTU/h] which is designed for and capable of the following:
Aggregate heating in 3 bin clusters with 20 compartments in total, plus the aggregate scales and loading hopper
Heating of the batch water for 6 water scales and for truck mixer washing
Providing heat for heating the entire plant
Future expansion of concrete curing precast beds
With competing heating systems on the markets, there would have been a need to run several individual units simultaneously to achieve the same heating result than the TURBOMATIC unit provides. But as the system is very powerful and energy-efficient, the customer is now achieving 60% savings in operation costs, and the Polarmatic system guarantees also constant product quality under any conditions – and all that with one containerized heating unit.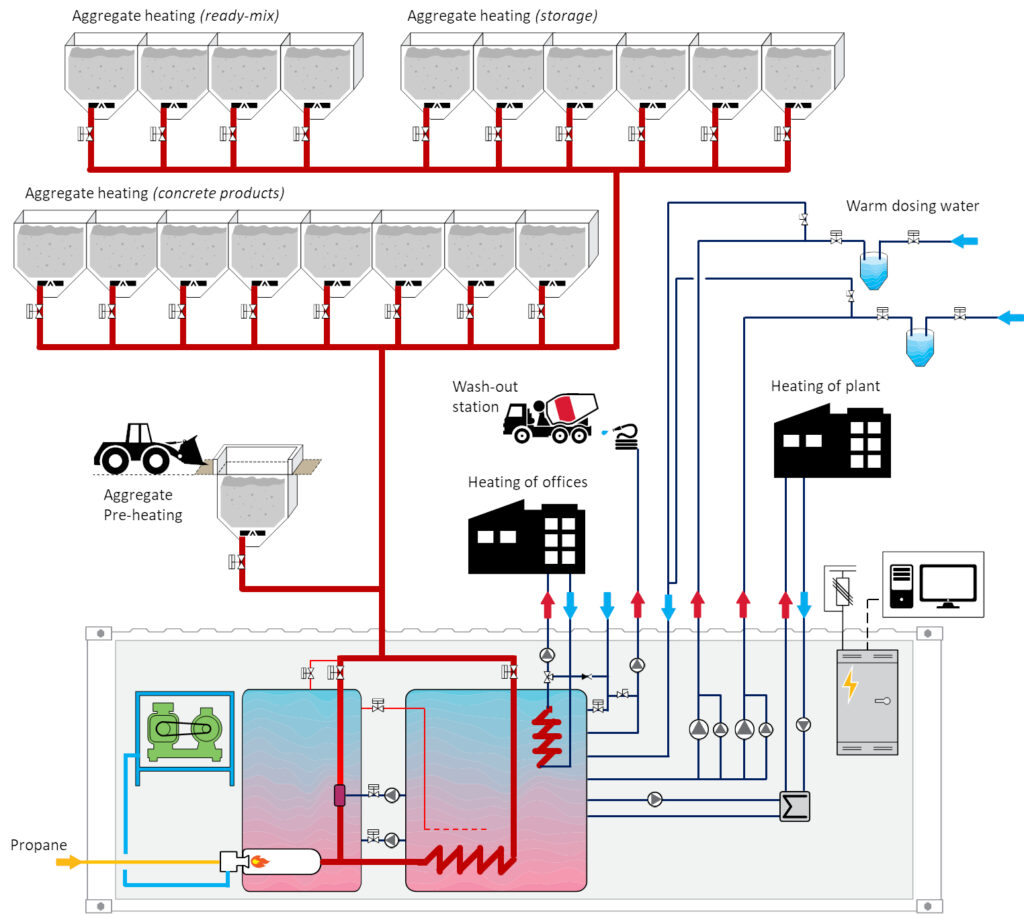 All-in-One System
The maxTURBOMATIC heating system has two separate tanks built inside of a 40 ft container which allows separate heating of water and aggregates. This setup brings flexibility to the heating process, and it allows the customer to react quickly to the possible changes in the production.
Although there are two different heating modes in the system, it only uses one burner to operate. Additionally, all the components, like pumps and heat exchangers, are placed inside the same container.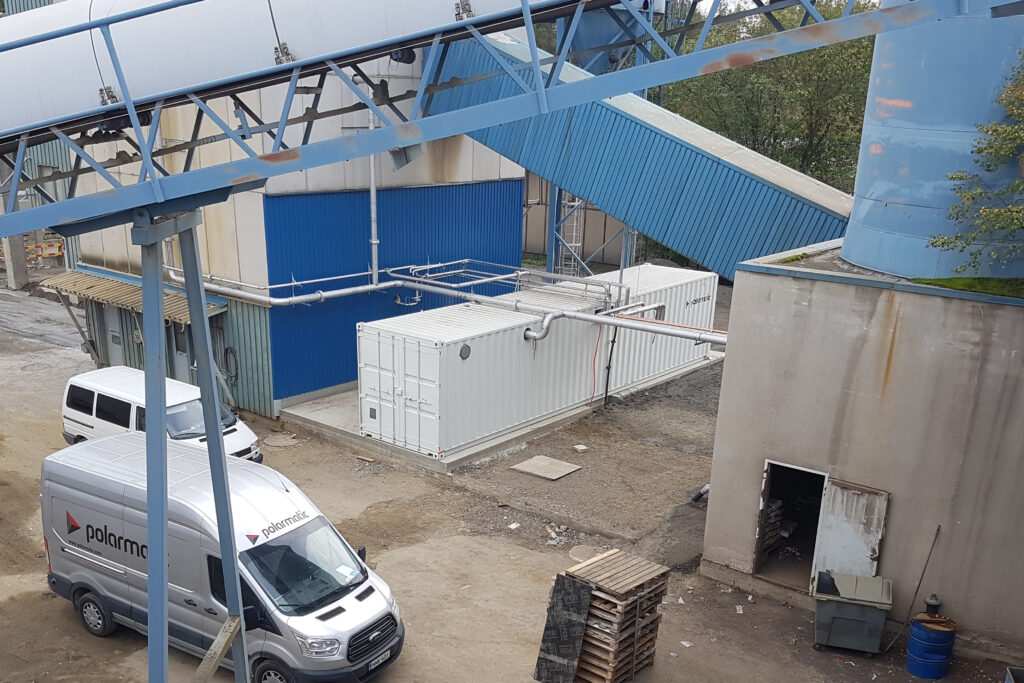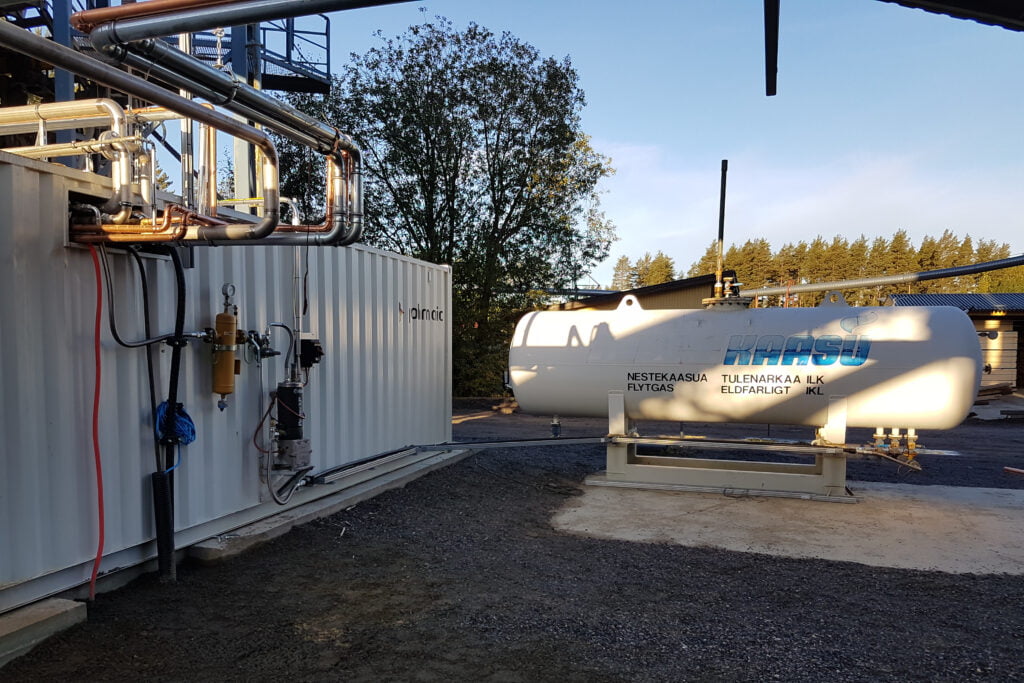 Reducing the Environmental Impact
It was important for Lakan Betoni, not only to renew their heating system, but also to reduce the environmental impact of their plant tremendously.
One reason for choosing the TURBOMATIC system was its unique working principle where all the energy input is used and recovered in the concrete ingredients and, thus in the concrete itself, giving the operation a leap forward in energy efficiency.
The TURBOMATIC unit is propane fired which makes it even more efficient than the old oil-fired boilers, producing now 14% less CO2 emissions than with heating oil. Not to forget that the burning process is now very clean, and there are no particles emitting the environment.
Polarmatic is committed to help their customers to cut their emissions and thus ensure a sustainable operation for the years to come.
Technical Data
| | |
| --- | --- |
| Model | PME-MAX 1250 G |
| Structure | 40′ container |
| Capacity | 1250 kW |
| Heat Exchangers | 600 + 150 kW |
| Dosing Water Pumps | 2 pcs |
| Start-up | 10/2018 |
| Project | Turn-key |
"With this investment we expect to cut our heating costs by 50% and our carbon emissions by 60%."

Pertti Halonen, Managing Director, Lakan Betoni Oy