COOLMATIC Cooling Solutions
Energy-Efficient Cooling for Concrete Batching Plants
Customer Specified Design for Optimal Use
COOLMATIC cooling systems are available in different models and configurations always meeting the different customer requirements and climate conditions in the most optimal and cost-efficient way. A wide capacity range and various layouts ensure that the best possible solution for every concrete production plant can be found.
Efficient Cooling for Concrete Production
COOLMATIC cooling system is developed to solve all the cooling needs in the concrete batching plants in the most efficient way and more importantly, to maintain the optimal concrete quality no matter how warm the weather is.
COOLMATIC cold water units offer a total cooling solution including all the necessary equipment for the production, storage and dosing of cold water needed in concrete production.
Design Conditions
Max. air temperature approx. 30°C (85°F)
Water temperature, inlet approx 15°C (60°F)
Dosing water temperature approx. 1-5°C (40°F)
Water amount approx. 160 l / m³ of concrete (35 gal / yd³ of concrete)
COOLMATIC Cooling systems offer numerous benefits
Energy-efficient and high quality water chilling
Environmentally friendly solution
Compact cold water system for production, storing and supply of cold water needed for the concrete manufacturing process
Can easily be integrated with Polarmatic heating systems at the plant (COOLMATIC+TURBOMATIC)
Safe and reliable
Fully automated and PC-controlled
Low operating and maintenance costs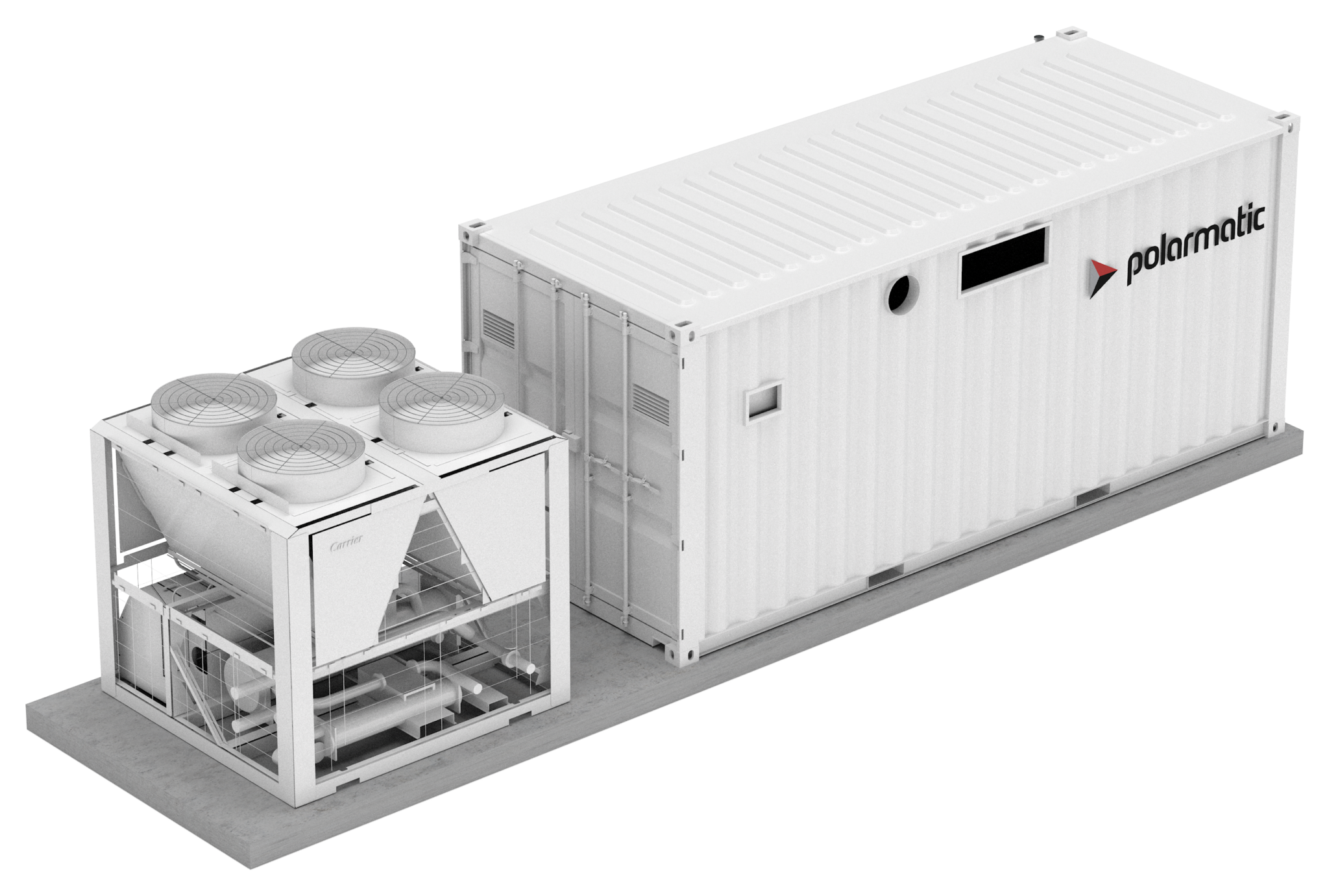 COOLMATIC Cold Water Cooling
Energy-efficient and compact water chilling solution for production, storing and supply of cold water.
When using cold water is enough to produce the concrete in the required temperature, Polarmatic chiller cooling option can be a good solution for your concrete production.
Read More
COOLMATIC Aggregate and Water Cooling
Liquid nitrogen cooling solution for concrete production sites with high cooling needs.
Aggregates have the biggest thermal mass of the concrete ingredients and therefore cooling of the aggregates is the most efficient way to bring down the concrete temperature at a concrete batching plant.
LIN cooling is the most efficient solution for cooling the aggregates. The cooling of the aggregates with LIN can be combined with the cooling of the water with either LIN or a chiller, whichever is the best option for the particular application.
Read More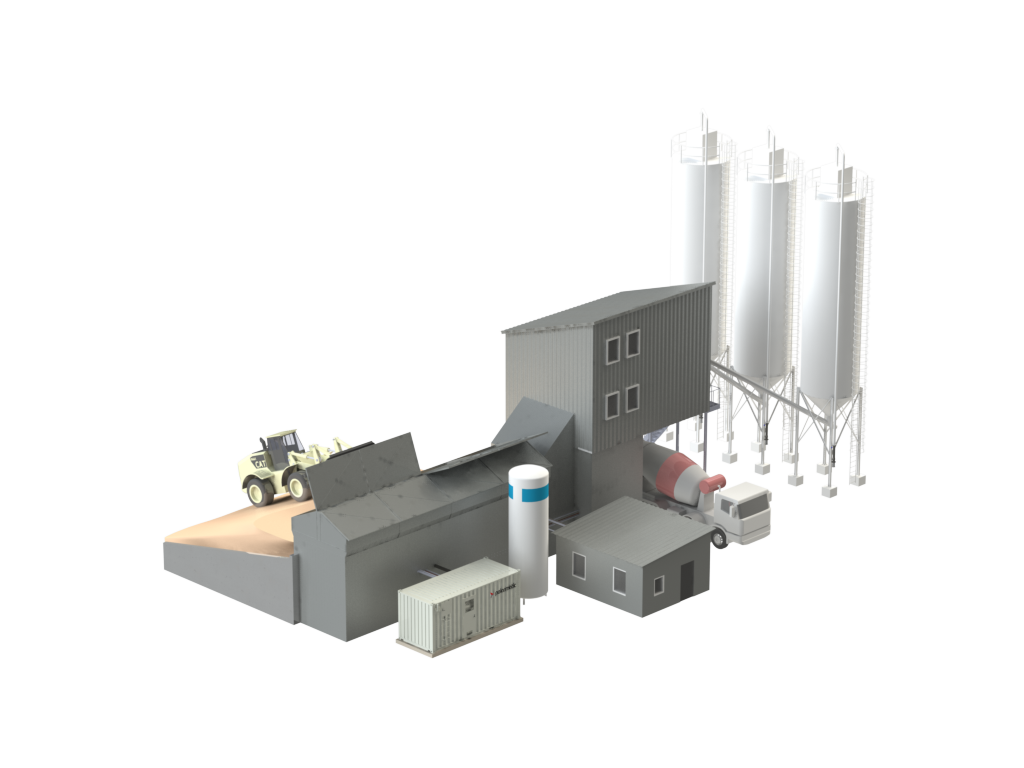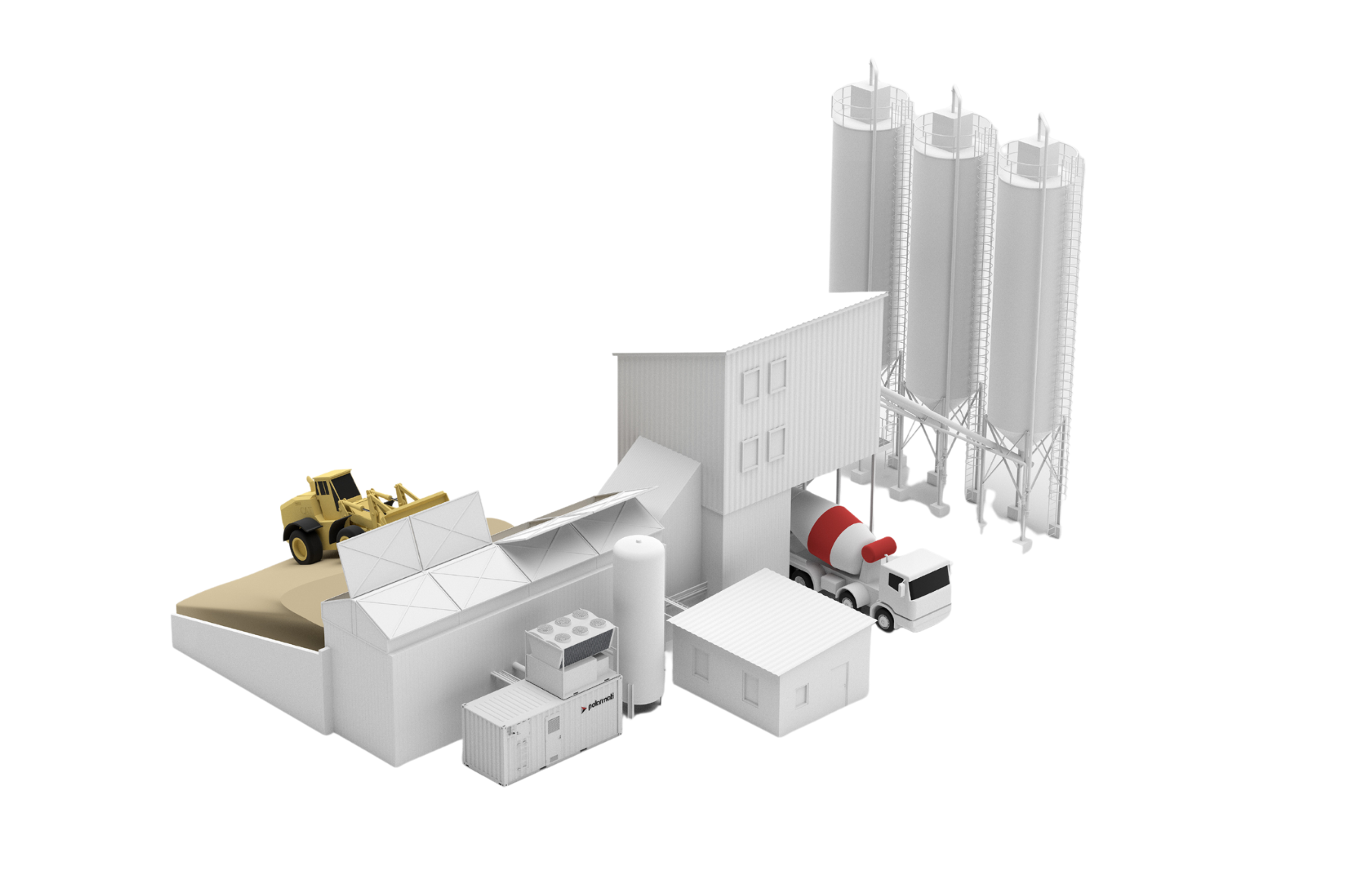 Combined Cooling and Heating Solution
Combine your COOLMATIC cold water unit with TURBOMATIC Thermal Energy Unit and produce concrete in perfect temperatures all year round.
Read More
Retrofit Cooling
If your concrete production is already equipped with Polarmatic heating system, you will have a good and easy possibility to add cooling function to your existing unit. Re-using parts of your heating system for cooling function will also make the retrofit installation a more sustainable and economical option.
Read More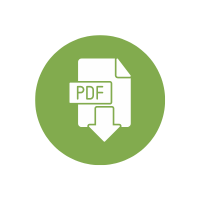 COOLMATIC Product Leaflet
Click the below button and receive the product leaflet to your e-mail.
Read More