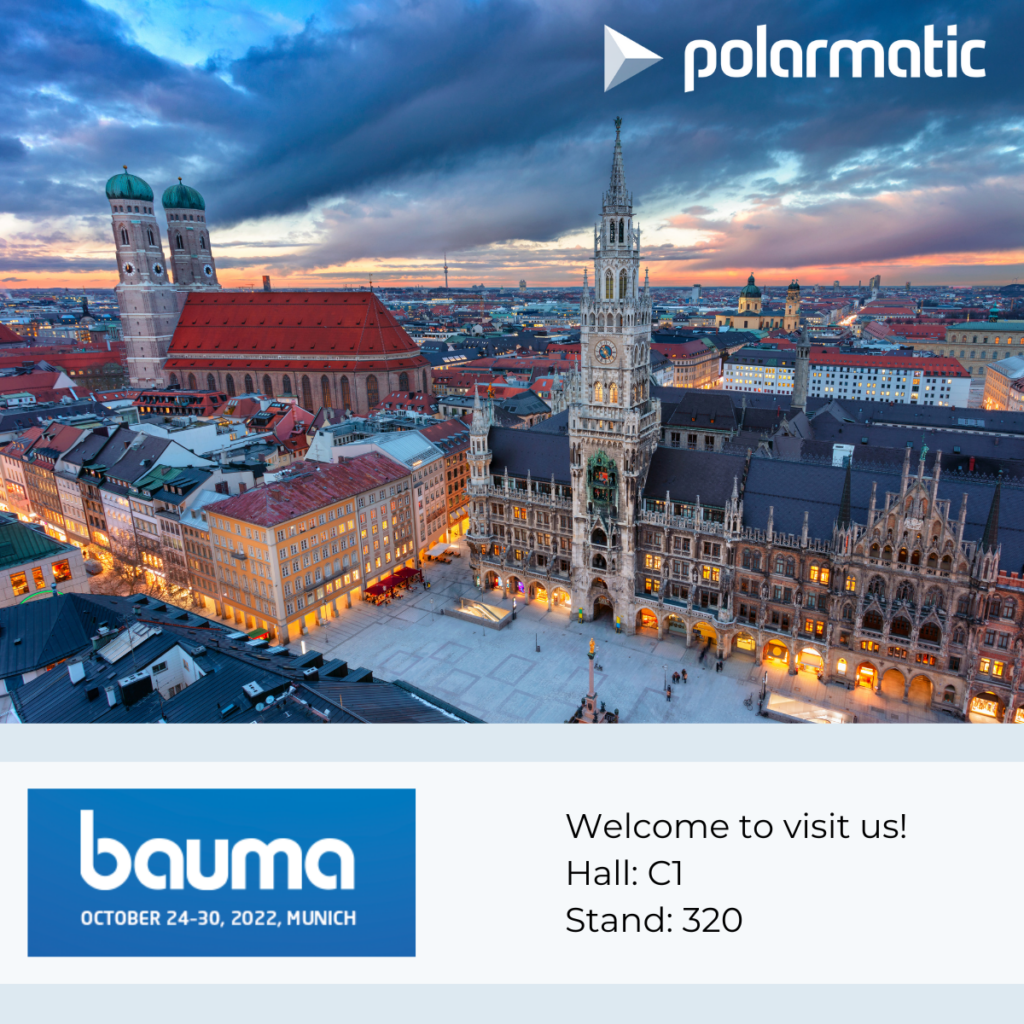 Bauma 2022 trade fair will take place in Munich, Germany on October 24-30th and Polarmatic will take part to this biggest event of our industry.
Polarmatic team will welcome you in the exhibition hall C1, at the booth 320.
We are looking forward to discussing with you how Polarmatic can support you with your concrete sustainability targets and how to improve energy efficiency plus utilize CEM3 to its full potential.
Like always before at Bauma, we will launch something new this year as well – come and check out our new aggregate cooling solution.
Learn more: